It's no exaggeration to say the cloud is the future of business – the number of companies moving to the cloud is growing at a staggering pace and shows no signs of slowing down; a report by International Data Corporation (IDC) reveals the market for cloud-based services is likely to reach USD 1.301 trillion by 2025, up from USD 706.6 billion in 2021, recording a Cumulative Average Growth Rate (CAGR) of 16.9%.
The rapid shift to the cloud enables organizations to cut their IT infrastructure expenditures significantly, thereby helping them boost their bottom line. However, it also poses a major challenge – ensuring effective governance of data. Today, many firms are using a wide variety of cloud-based environments, including public-private clouds, hybrid clouds and community clouds. Against this backdrop, it is necessary to develop a robust strategy to manage data in a multi-cloud setting. Here're 5 best practices that will allow you to govern your data in multiple clouds seamlessly.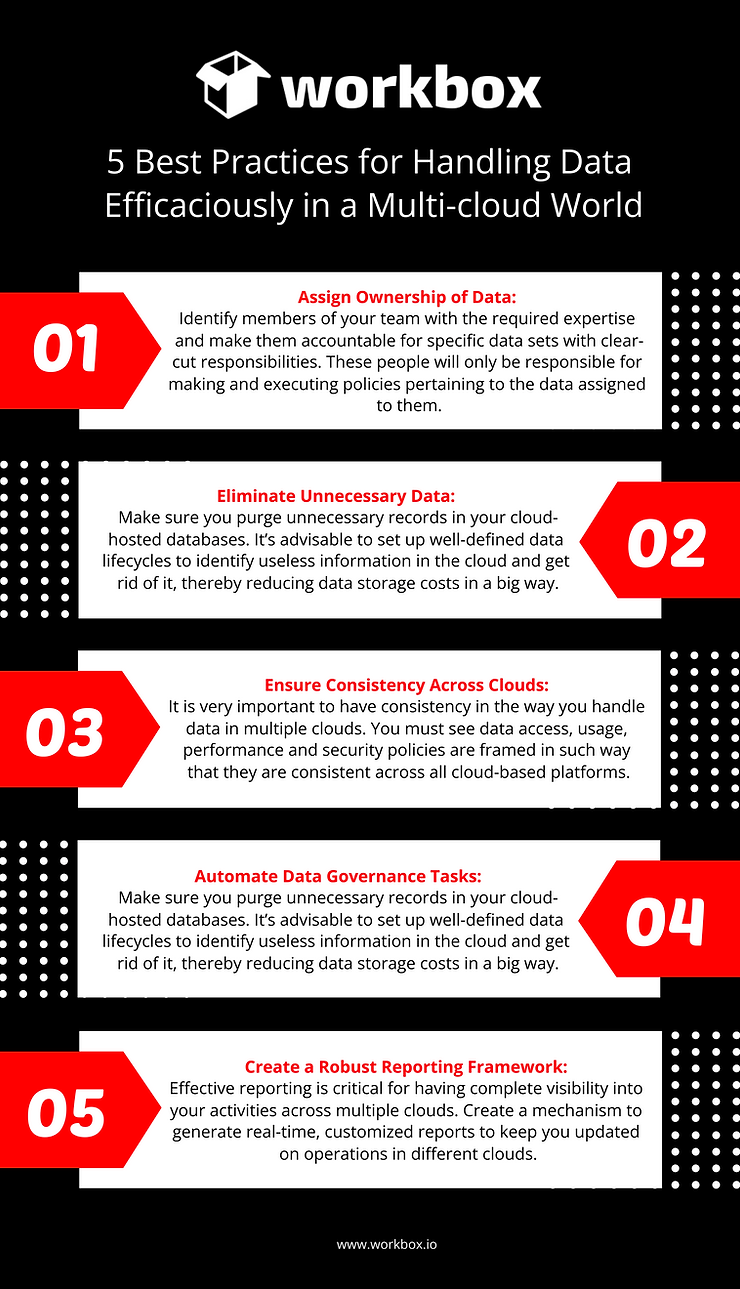 As you can see, by implementing the 5 best practices listed above, you can ensure smooth, highly-efficacious data governance across multiple clouds. At Workbox, we work with you to provide the best tools and come up with the right strategies to help you get the best ROI on data management in a multi-cloud environment. Our rich experience working with companies in diverse industrial sectors coupled with our focus on comprehending your unique data-handling needs enables us to deliver the right solution to meet the needs.
Hope you enjoyed the infographic. How do you govern data across clouds? We'd love to know.