It is often said a company's business strategies are only as good as its Customer Relationship Management (CRM) data management capabilities, and rightly so. Proper management of CRM data goes a long way in helping organizations get the right insights, in a timely manner, enabling the firms to take appropriate actions to convert opportunities into tangible revenues, thereby propelling their growth.
Today, we will look at 5 proven best practices to manage the data in Salesforce, the most widely used CRM system in the world.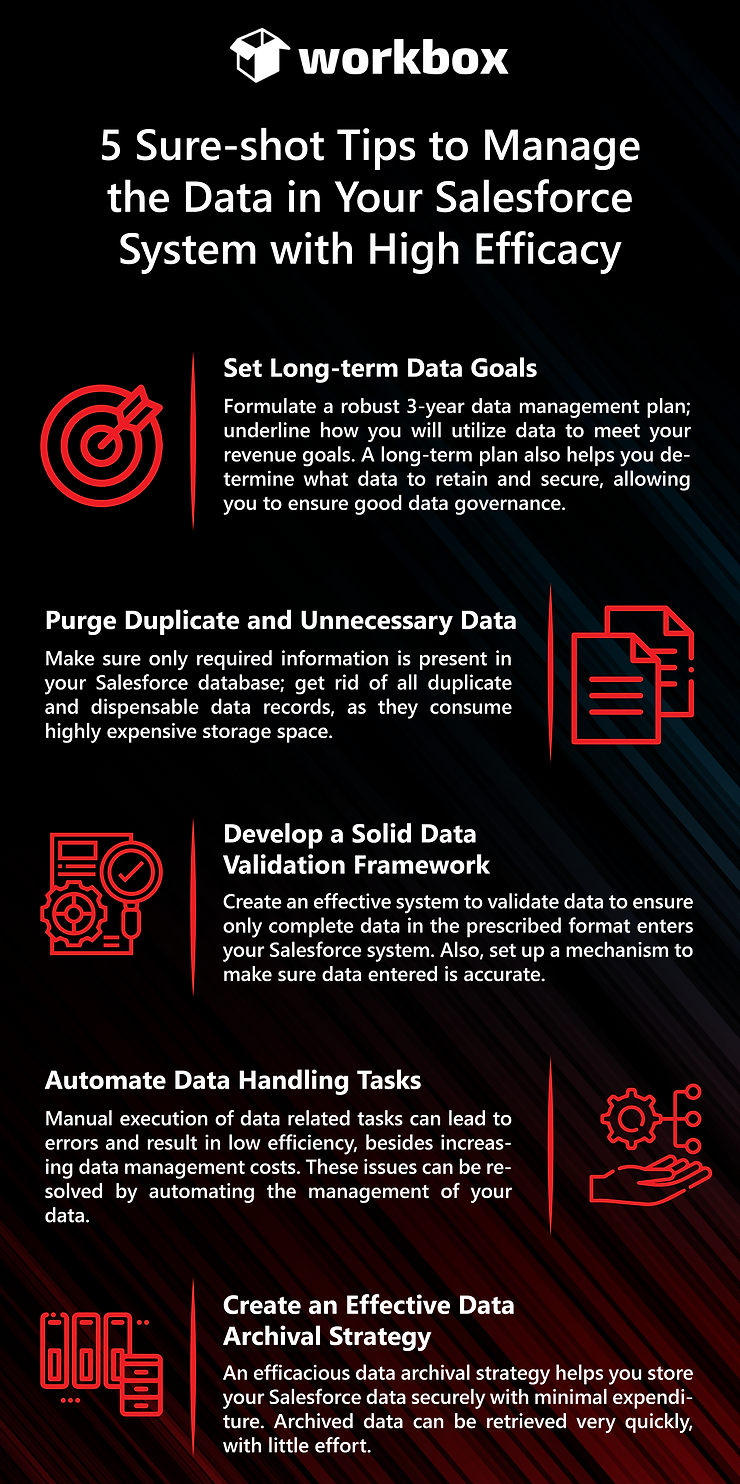 As you can see, the 5 tips listed above go a long way in enabling you to manage your Salesforce data very effectively. At Workbox, we offer innovative solutions that fully meet your unique data governance needs. ArchiveIt, our powerful, point-and-click solution developed for the Salesforce platform helps you handle your Salesforce data in an efficient, secure, cost-effective manner.
Hope you liked this infographic. How do you manage your Salesforce data? We'd love to know.